A Marriage Made in Heaven
An Illustrated Novel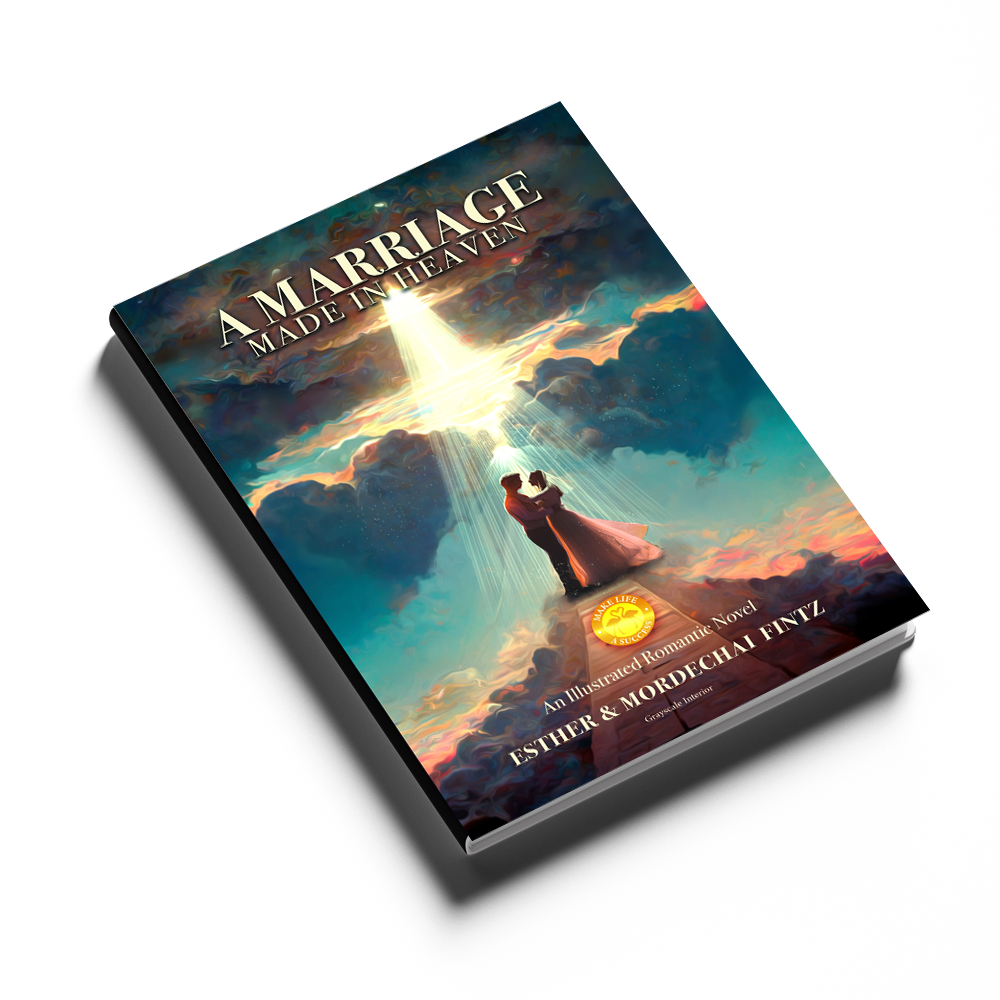 Experience the epic adventure of our love, marriage, and family formation as we embark on a journey through our personal history
A Practical Guide to Personal and Marital Happiness


When you Practice this suggestion your personal and marriage life will change for the better
What Makes Our Life a Success
?


A Message That Will Bring Inspiration Success, Abundance and Peace
TLC For Couples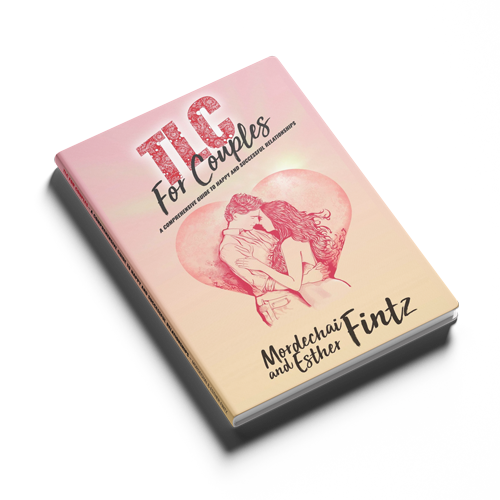 A Comprehensive Guide to Happy, Successful Relationships
CAT Para El Lugar De Trabajo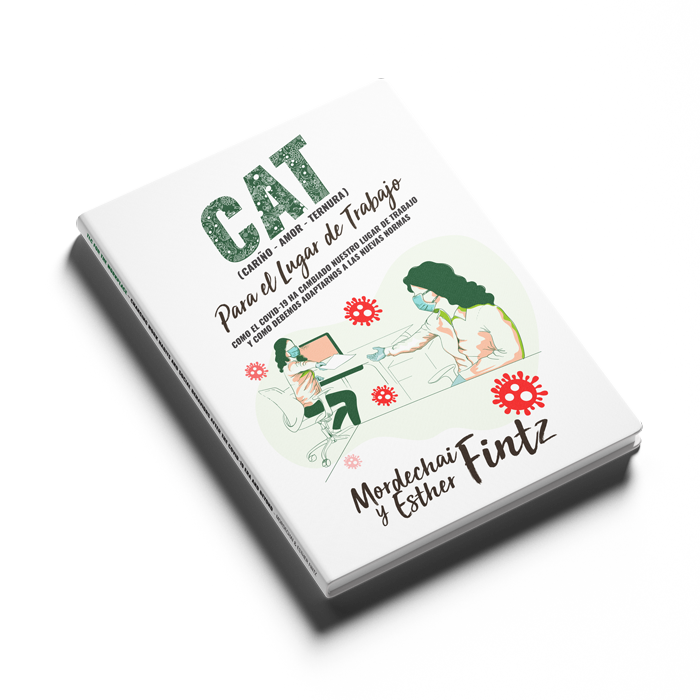 Como El COVID-19 Ha Cambiado Nuestro Lugar De Trabajo y Como Debemos Adaptarnos a Las Nuevas Normas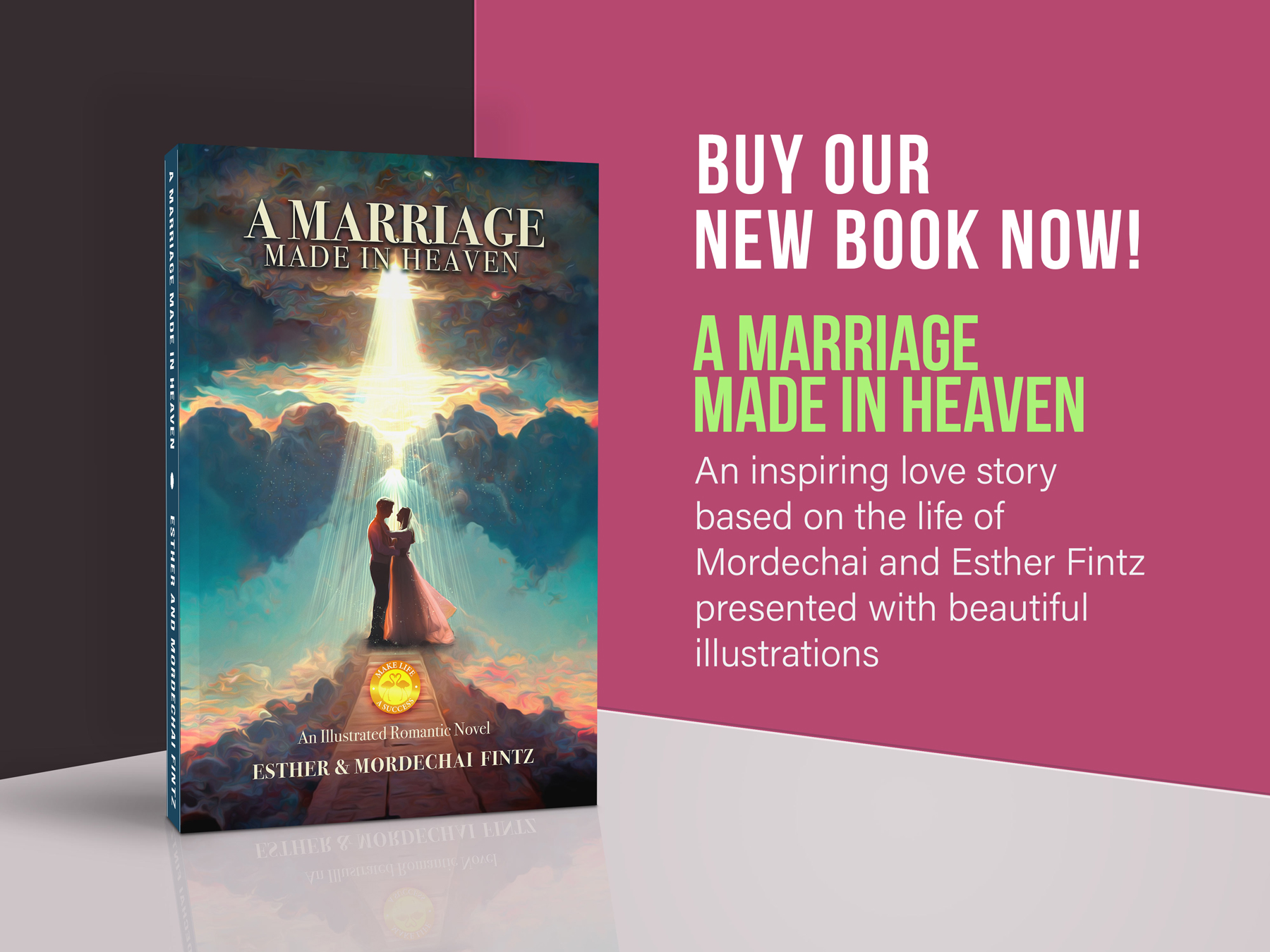 This enchanting tale takes the reader on a fascinating journey filled with romance, intrigue, and life lessons based on the authors' experiences leading up to and for the duration of their timeless love.

Buy Our Book!
CAT Para El Lugar De Trabajo: Como El COVID-19 Ha Cambiado Nuestro Lugar De Trabajo y Como Debemos Adaptarnos a Las Nuevas Normas (Spanish Edition)
Mordechai y Esther Fintz, los autores de ¿Qué hace que nuestra vida sea un éxito? y TLC para parejas, hacen que sus lectores reflexionen sobre la importancia de cambiar los comportamientos humanos a crear un mundo mejor, ahora y en el futuro. Como en los libros anteriores, CAT (Cariño Amor Ternura) para las parejas da una pausa para reflexionar sobre la importancia de fe en el Ser Supremo y un entendimiento de quiénes somos y cómo podemos mejorar. Al describir las condiciones cambiantes en diversas profesiones los autores demuestran que el mundo puede ser un lugar maravilloso, si nos atrevemos a cambiar y confiar en Dios.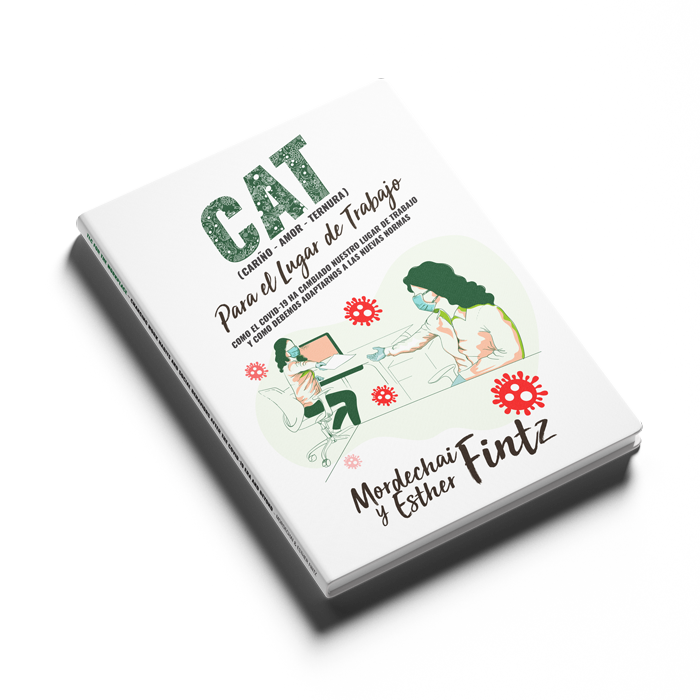 Buy Our New Book!
TLC For Couples

A Comprehensive Guide To Happy And Successful Relationships
Relationships take time to cultivate, and the road is sometimes long and rocky. However, that need not be the case. Acclaimed authors of the book What Makes Our Life a Success?, Mordechai and Esther Fintz, now offer comprehensive relationship strategies and techniques to couples in new, existing, and long-term relationships. Through their faith in God, their fifty-five years of happy, successful married life serves as their guide as they continuously face their challenges and delight in every phase of their lives. The authors' approach enables them to challenge their readers to engage in self-reflection, faith, and persistence as they advance through life as a couple.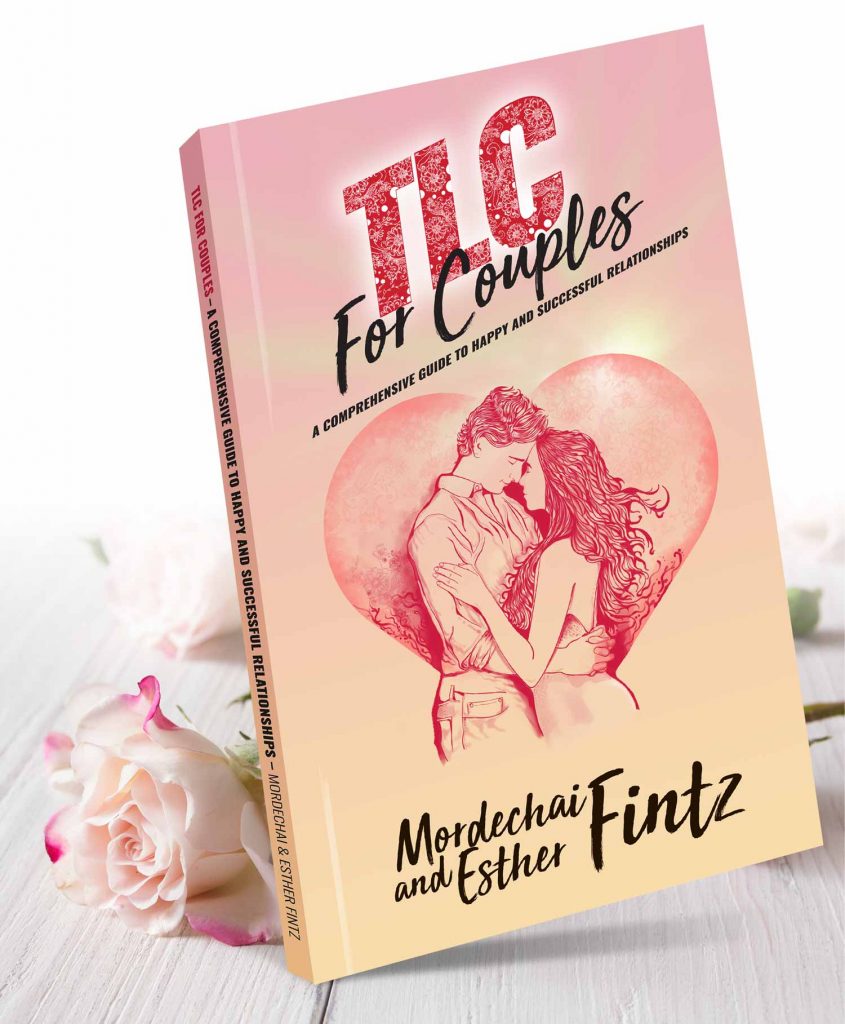 What Makes Our Life a Success?
Based on the Authors fifty-five years of marriage
Experiences, the Authors had shared the
Experiences and teachings that help them
Through the course of their life and made them
Successful in their marriage and business.
The book will provide the ingredients to achieve
A successful, happy and abundant life as a couple,
As well as personal, professional and Spiritual.
There are 105 Spiritual Principal Quotes that
Are simple heartfelt inspiring words that the
The reader can begin to absorb them and put them
Into practice to start receiving the blessings
God has a design for you to have.
Many readers have received the benefits of
The Authors Life Lessons and they wrote them
to us. The Authors were able to ask the
Printer to added in the second printing
For the readers to enjoy.
Interview with Jack Canfield
He is the co-author of the Chicken Soup for the Soul series, which has more than 250 titles and 500 million copies in print in over 40 languages. In this interview with Esther and Mordechai, he explores the essence of their first book and their inspiration to write and share their experience.
THE AUTHORS answer
many questions about life, love,
success, marriage, soulmates,
and many other questions.
Based on their 54 years of
marry life experiences
they will share knowledge about:
How do we know that we
found are Soulmates?
What does it mean to
find a soulmate?
How can we have a long marry
Life For 50 years and more,
raise a family, be Successful
on our business or Career and
enjoy the process with
happiness and Love?
Does God answer our prayers?
Does Angel really exist?
These and many more are some
of the questions that Mordechai
and Esther took their time to
share based on their experiences.
Fulfillment
Authors Mordechai and Esther Fintz provide the ingredients for a life of fulfillment.
Sharing
They derive their wisdom from deeply held personal beliefs and life lessons, which they humbly share with their readers.
Instructive
The book is not only autobiographical but also gently instructive, evoking the better angles of our nature.
Authenticity
With simple, authentic prose they will reach the hearts of young and old alike and guide readers to the essence of what truly matters as we journey forward as earth's pilgrims—together.